Find Your Perfect Puppy - Puppies Available in India
The decision to add a new dog or puppy to your family is an exciting one - but it can be difficult to find the perfect match. At IndiaKennels.com, we understand the connection between a dog and his owner, and so we do everything we can to ensure you find the right match - with effortless ease.
Whatever your goals with your new puppy or dog are - companion, show, protection - you find the right fit for your personality and lifestyle through our extensive network of dog breeders, kennels, and private sellers. And you can shop from the convenience of your own home, any time, any day of the week.
If you can't find what you want, place a "dog wanted" ad with us, and qualified sellers will be able to contact you directly when your chosen dog becomes available.
Gorgeous Shih Tzu Puppies Available :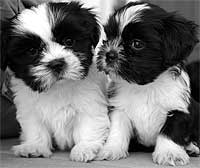 Adorable and cute Very Good Quality and healthy shih tzu Puppies, our kennel selects the best shih tzu. The pups have been raised for their good level health and hygeine level.
They are ready to go to their new homes Puppies will come with Microchips. For queries, please e-mail: urmacocker@gmail.com or call:
Mr. Karthik Mudaliar 0-99164-44369.
Golden Retriver Puppies Available :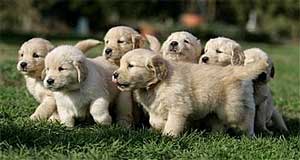 Name : N.S.Kannan
Kennel Name : Kannan Kennels
Breed Specialist : Golden Retriever

Club Affiliations : KCI

Address : 12, Elgi Nagar
Meena Estate. City : Coimbatore
State : Tamil Nadu - Zip : 641028
Home Phone : 0422- 6548949
Business Phone : +919843213132
Email : kannansub@yahoo.com
Breed : Wire Haired Dachshunds
Litter 1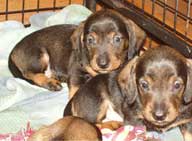 Mother - Ch. Varsha's Lotus (Honey)
Father - Ch. Varsha's Jive Dancer (Simba)
Puppies - DOB : 13th Aug 2007
No : 2 males, 2 females
Litter 2
Mother - Windward's Tessie
Father - Ch. Varsha's Dynamic
Puppies DOB: 11th Sept 2007
No: 2 males, 3 females
Contact Details :
Kennel Name : Windward Kennels
Breed Specialist : Dachshund (Standard) & Basset Hound
Club Affiliations : KCI
Address : No 49/50, Anugraha Meadows
Hramavu Agara Road - City : Bangalore
State : Karnataka - Zip : 560043
Business Phone : (0) 9845441251
Email : preeti@windwardkennels.com
Breed : Boxer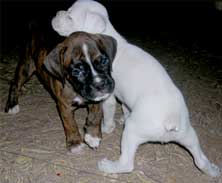 P.V. JAYAPRAKASH
"VIJAYA KAMALAM"
5-A RAMAMURTHY AVENUE 1ST MAIN ROAD
SHAKTI NAGAR
PORUR - CHENNAI 600116
PH : 22520736
MOBILE : 9444398299 / 9840711330
Puppy Details :
1. Black brindle female 1
2. White ( albino) FEMALE 1
Rotweiller and Pug puppies available :
Contact : Zeeshan Kazi. Business Phone : 9923113882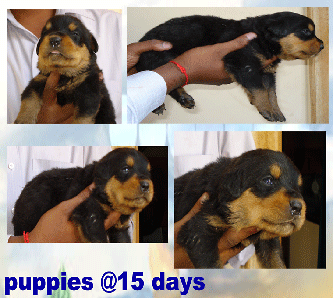 Email : zeeshan19007@yahoo.com
Get listed here for Rs.1000/-. Email us at : rajesh <at> indiakennels.com.
Breeders find equal success advertising with us. With customers worldwide, we make every effort to ensure an environment that is beneficial to everyone. We create a setting that enables dogs and puppies to be perfectly matched to their new families.
Whether you are buying or selling a dog or puppy, we want your experience with us to be a pleasant one. If you feel a breeder is behaving dishonestly, please contact us at rajesh <at> indiakennels.com.